Marital Settlement Agreements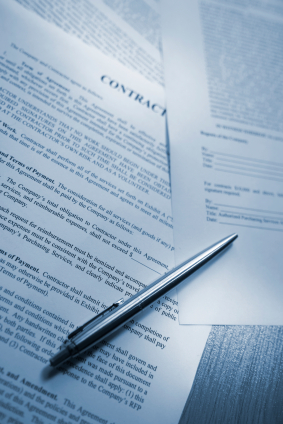 A marital settlement agreement is a contractual agreement between spouses that is used to settle issues surrounding a divorce or dissolution of marriage. A marital settlement agreement can be used to determine how property will be divided or resolve issues regarding children including child support, time-sharing, or parental responsibility. A marital settlement agreement is serious and can be legally binding. Careful consideration should be given before signing one. Do not give your spouse an unfair advantage and sign one before having it reviewed by an attorney who is in your corner. Contact Boca Raton divorce attorney Matthew D. Martin today at (888) 984-6487 before you sign to see if our firm can help you with a marital settlement agreement that protects your rights.
Should I sign a marital settlement agreement?
One benefit of participating in a marital settlement agreement is the elimination of many uncertain outcomes within the divorce process. The outcome of any case can never be predicted with complete certainty; however, you can maintain some control over your divorce proceeding through a marital settlement and reduce the chances of any potential legal surprises.
Do I need a Lawyer for a Marital Settlement Agreement?
Marital settlement agreements are often negotiated by the spouses with legal counsel present. This gives each spouse the security of knowing they have been fully advised of the legal ramifications of the marital settlement agreement and knowing someone is looking out for their best interests. Matthew D. Martin has experience in drafting, review, and enforcement of marital settlement agreements. Our firm has the knowledge to zealously advocate for our clients at both the negotiation table or during an enforcement proceeding if your spouse does not follow the agreement. Call Boca Raton marital settlement agreement attorney Matthew D. Martin today at (888) 984-6487
What terms does a Marital Settlement Agreement Contain?
Marital settlement agreements can encompass a wide range of property rights and issues relating to children.  A marital settlement agreement can be used to govern:
Disposition of the marital residence or other real estate
Custody and Time-sharing
Other rights or responsibilities not listed
Free Consultation: Call (888) 984-6487
Boca Raton family law attorney Matthew D. Martin would be privileged to represent you with any issues or questions you might have during the drafting, negotiating or enforcement of marital settlement agreements. Matthew takes pride in his work and zealously represents the best interests of his clients in any legal situation. Schedule a free consultation by contacting us online or Call (888) 984-6487