Guardian ad Litem
The use of a guardian ad litem in divorces involving minor children has become more prevalent in recent times. Florida has enacted a series of laws concerning the use of a guardian ad litem in dissolution of marriage cases. Florida statute controls the appointment of the guardian , the scope of responsibilities, the qualifications required before a guardian can serve, and provides limitations on civil and criminal liability to a guardian operating in good faith.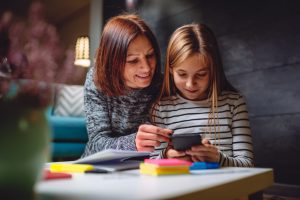 Using a Guardian ad Litem
The use of a guardian ad litem is protect children whose parents are involved in a dissolution of marriage case or when there are cases of dependency. A guardian is responsible for collecting information about the child and presenting it to the court. Often times, the use of a guardian can spur resolution of the custody issues in the case because of the guardian ad litem can shed light on what might be in the best interest of the child.
Guardian ad Litem Authority
A guardian is oftentimes granted broad authority to conduct an investigation into the child's life and to determine what they believe is in the child's best interest. Florida statute provides the court authority to grant the guardian the power to consult and obtain information from third parties in the course of their evaluation.
Parties to a dissolution of marriage case should understand the difference between a guardian ad litem and an attorney ad litem. While the guardian ad litem represents the best interest of the child, they do not advocate for the child. An advocate for the child is known as an attorney ad litem, who is usually an attorney that is independent of the ones representing the parties in the divorce case.
Experience that Counts
Martin family law has experience representing individuals involved in divorce cases with guardian appointed as a party pursuant to the Florida statutes. Attorney Matthew D Martin offers free consultation to parties involved or contemplating filing for divorce and can help you consider whether pursuing the appointment of a guardian is appropriate for your family.
Martin Family Law also represents clients involved in contested divorce, paternity, and time sharing cases. Our experience speaks volumes. We strive for the best results for every client, working zealously for all clients.