Health Insurance During Divorce
Our firm often get asked what happens to health insurance during divorce. Usually the question is whether one party is required to pay for the health insurance of the other once a petition for divorce has been filed. The answer to this question may not be as clear as litigants would like.
Health Insurance While Married
One spouse may cover or otherwise be paying the health insurance premiums for the other while spouses are married. Or there might be situations where a husband or wife pays for the health insurance coverage of a minor child. Many clients are anxious or fearful that the health insurance during divorce might be lost for themselves or their minor children. Nevertheless, ensuring that one is covered by health insurance reduces anxiety and ensures economic protection in the event medical treatment is required.
Payment of Health Insurance Premiums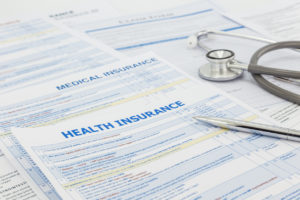 Who pays for the health insurance during divorce is frequently an issue in cases handled by Boca Raton divorce firm Martin Family Law. A party who typically pays for the other's health insurance may act revengeful and refuse to pay their spouses health insurance premiums out of spite. Depending on the economic circumstances of the parties involved in the case, a party can request that the Court order the other to pay the premiums through a Motion for Temporary Relief. Temporary Relief Motions can be complex, so it is strongly advised that you consult with an attorney about your rights and responsibilities.
Maintaining Health Insurance
Determining what options are available for health insurance during a divorce is important to understand. Whether health insurance can be maintained during a divorce might lie with the terms of the health insurance plan or other governmental regulations. There may also be discrepancy between whether a health insurance plan may be available to a spouse or minor child during a divorce versus being available to a party or a child once the divorce is finalized. A party might be ordered to pay for a minor child's health insurance as part of an obligation to pay child support.
Status Quo
Some Court's enter a standing order once a divorce petition is filed requiring the parties to maintain status quo. Depending on the language of the order, this might require a spouse to continue paying for the health insurance that was in effect at the time the petition for dissolution of marriage or petition to establish paternity was filed. Understanding standing orders or whether maintaining status quo is required should be carefully considered so there is not a risk of being in contempt of the court's orders.
Know Your Rights
Martin Family Law is a law firm experienced in representing individuals in difficult divorce cases. If payment of your health insurance expenses is an issue in your case, consult with Boca Raton divorce attorney Matthew D. Martin.
All consultations remain confidential.