Boca Raton Domestic Violence Lawyer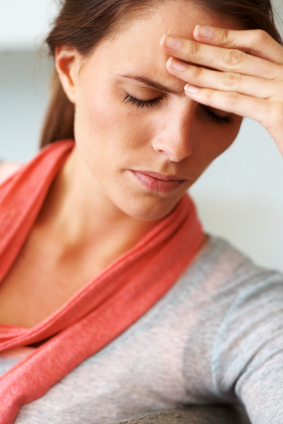 Domestic violence is an epidemic that is all too prevalent in our society. The best way to help prevent domestic violence is to be educated and to educate others about domestic violence and how to stop domestic violence from occurring. Unfortunately, even with domestic violence education and preventive measures, situations involving domestic violence may still occur. If you or a loved one has been the victim of domestic violence or you fear that you may become a victim of domestic violence, call Boca Raton domestic violence lawyer Matthew D. Martin at (888) 984-6487 to learn more about your legal options.
What is Domestic Violence?
Domestic violence is any assault or battery, sexual assault or battery, stalking, kidnapping, false imprisonment, or any other action that causes physical injury or the death of one person in a family or household perpetrated by another person in that same family or household.
Can I get an injunction against someone I do not live with?
Any spouse, former spouse, persons related by blood or marriage, persons who live together as a family or have lived together as a family, or persons that have a child together even if they are not married are considered by Florida Statute 741.28 to be a "family or household member."
How does the court decide if domestic violence has occurred?
In determining if a person has reasonable cause to believe that he or she is in immediate danger of becoming a victim of domestic violence, the court can use any relevant information in making its decision whether to order an injunction. Florida Statute 741.30 lists factors the court considers in making its decisions. These factors are:
History between you and your family and the aggressor.
Threats by the aggressor to harm you or your family members.
Threats by the aggressor to kidnap, hide, or hurt your children.
Intentionally killing or injuring of a family pet.
Threats against you involving weapons.
Physically retraining you from leaving the home or calling law enforcement.
Criminal history of the aggressor involving violence or threats of violence.
Previous orders of protection against the aggressor.
Destruction of personal property (phones, clothing, other personal items).
Other behavior of the type that would lead a reasonable person to believe that future violence against them is imminent.
Where do I turn?
Domestic violence situations are extremely sensitive and difficult for everyone involved. If you think you have been the victim of sexual domestic abuse or could be the victim of repeat domestic violence, it is important that you take steps to protect yourself and your loved ones. Such important and complicated situations need the attention of an experienced and caring lawyer. Call Boca Raton domestic violence lawyer Matthew D. Martin today at (888) 984-6487 for a free consultation.