Delray Beach Family Law Attorney
We fight for our clients to obtain the most favorable outcome for our clients. We understand that oftentimes matrimonial and family law issues arise during times of transition, and our Delray Beach family law attorney is here to support you through that process. We offer customized legal services to best fit your needs. Every case is different and you will receive direct contact with the lawyer to discuss every important aspect of your case.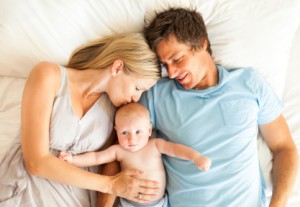 Dealing with divorce and family law issues is difficult enough. Our firm works hard to resolve cases out of court while avoiding the expense of a trial. We use negotiation tactics and mediation to resolve issues involved in your case. Our Delray Beach family law attorney also has experience aggressively litigating cases if the case cannot be resolved amicably. You can trust the Law Office of Matthew D. Martin to work in your best interest to resolve your case as quick as possible. If you need to ask a Boca Raton lawyer about your case, call for a free family law consultation as soon as possible.
We Fight for Our Client's Rights
Our Delray Beach family law attorney has the passion and promise to fight for his clients. We are attentive to our clients needs and try to help with families in transition from one stage of your life to the next. No matter how complex your case may seem, our experienced family law attorney will think creatively and use his experience to solve your problems.
Affordable Representation
Our professionalism and unwavering strive for customer service sets us apart from other lawyers. We try our best to communicate effectively with our clients and remain accessible to our clients during their most trying times. Our office was formed to serve clients involved even the most difficult of matrimonial matters, including obtaining and defending domestic violence injunctions, child custody, and equitable distribution.
Free Consultations
Our firm offers free consultations for child custody, divorce, or other family law matter. Our free consultations are by appointment only, so please contact us to schedule your meeting with the Delray Beach family law attorney. We offer night and weekend appointments or, in some cases, our attorney can meet you at your location. Call us at: (561) 406-8555.