Your Local Family Law Firm
Finding the right lawyer to handle your sensitive family law matters can be difficult. The Law Office of Matthew D. Martin is here to make your decision easier. We handle primarily family law matters for residents of Lake Worth and other communities in proximity to our Boca Raton office. Our attorney has experience handling family law, divorces, domestic violence and other domestic relationship matters for the residents of Palm Beach County and others throughout the state of Florida.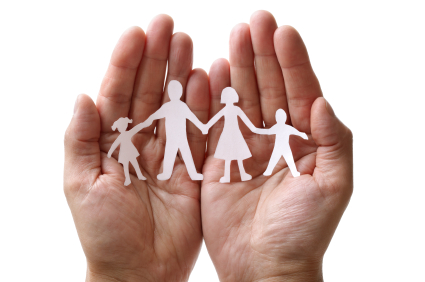 While our office is conveniently located for Lake Worth residents, we are a "high tech" office and work primarily through the use of scanners and email with many of our clients. Using these tools with those local to our Boca Raton divorce office or anywhere else speeds the communication process between the family law attorney and the client. This will help you make most the informed decisions possible regarding child time sharing, divorce, or other issues surrounding your specific family law case.
Standing Up For Your Rights
The Law Office of Matthew D. Martin has experience with timesharing, relocation, and other family law and divorce matters in Lake Worth, Boca Raton and the surrounding areas. We stand up for our clients and make sure your voice is heard in at the negotiation table, and if required, the court of law. We will fight hard for your goals and counsel you so you understand the strengths and weakness specific to your case. While we can litigate your case aggressively if required, we are also a firm that believes in alternative dispute resolution. Alternative dispute resolutions are a means of handling your case without the requirement of a trial. Serious consideration should be made to use a form of alternative dispute resolution since it puts the parties in control of the outcome of the case.
Reasonable Fees and Retainers
You may be wondering how much does a divorce cost in Lake Worth or the cost of a family law attorney in Palm Beach County. Our firm takes pride in providing excellent customer service for a fair price. Our firm charges reasonable fess in accordance with the ethical rules regulating the Florida Bar. We are conscious of our clients hard earned money and attempt to handle cases in the most efficient manner possible.
You might be uncomfortable discussing your sensitive family or divorce matters with a stranger. Ask a Boca Raton Lawyer about your Lake Worth family law case. Our firm is here to help you at ease with your fears and to try to get you through your difficult time with the utmost care.
Free Consultation for Family Law Cases
The Law Office of Matthew D. Martin offers free consultations for divorce, child custody, domestic violence, relocation, or other family law matter. Our consultations are offered in-office on an appointment basis so please contact us early to secure your spot on the firm's calendar. You will meet with the attorney in person and have the chance to speak directly to a lawyer about your case. Please use our contact us page or contact the office directly at (561) 406-8555 today.