Family Law Consultation FAQ
Our firm assembled a list of frequently asked questions about what to expect during the free consultation offered by Boca Raton family law attorney Matthew D. Martin.
How Do I Schedule a Free Consultation?
Contact us online or Call: (888) 984-6487
My situation is time sensitive and I need help as soon as possible. How soon can I meet with an attorney?
Our office prides itself on customer service. Depending on the availability of Boca Raton family law attorney Matthew D. Martin, consultations are usually scheduled within a few days of their request. Many appointments are made for the next day. In some situations, appointments are made the same day. If your matter is time sensitive, please contact us by telephone to ensure your inquiry is properly handled. Call: (888) 984-6487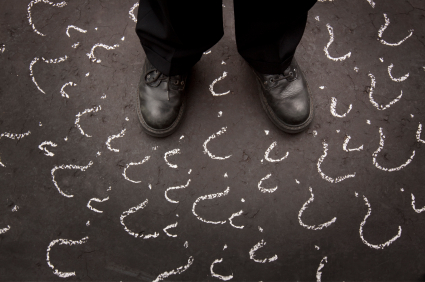 What should I bring to the consultation?
For the best handling of your case, it would be helpful if you brought the following documents with you to your consultation with Boca Raton family law attorney:
Your birth certificate.
Marriage certificates or prior marriage information for either party.
Any information regarding domestic violence or sexual assault.
Timeline of important dates and events.
Copy of any prenuptial agreements or postnuptial agreements.
Name of your Employer and Spouses Employer.
Stocks, bonds, and/or investment information.
List of Valuable assets (Jewelry, possessions, etc).
The purchase date and price of any real estate, including the balances of any mortgages.
Educational history of both parties.
Names, ages and social security number of any children.
Employment history.
Value of any pension, 401k, IRA, or other retirement account.
Value of any life insurance plans.
Income tax returns for the prior 3 years.
Documents regarding any prior legal proceeding involving the parties.
Pay stubs or income information for the prior 3 months.
Any other document you feel is relevant to your case.
Will I be able to ask questions?
Yes! Asking questions is very important during the consultation. Many people say that the only "dumb" questions are the ones that never get asked. If you are unsure about what to expect, feel free to ask Mr. Martin any question you may have no matter how basic it may seem. We're here for our clients.
Is my consultation confidential? 
Yes! Any information shared during a free consultation is confidential and will not be revealed by the family law attorney. However, any information that you may send through this website is NOT confidential and may be disclosed to others. Therefore, it is important that you do not send confidential or time sensitive information through this website. Please read our disclaimer for more about our website's policies.
Will the attorney ask me questions?
Yes! The attorney needs to fully understand your case. It is important that you are honest and straightforward with the important facts of your case, even if you feel embarrassed. The attorney will ask you questions if needed to learn more about your case.
Does your firm practice family law?
The Law Office of Matthew D. Martin handles almost exclusively family law. Our firm has experience handling a wide array of family law matters including divorce, timesharing, parenting plans, relocation, and domestic violence issues.
My question isn't addressed. Now what?
If you have questions about what to expect at the consultation, please do not hesitate to contact us online or Call: (888) 984-6487