Division of Marital Assets Lawyer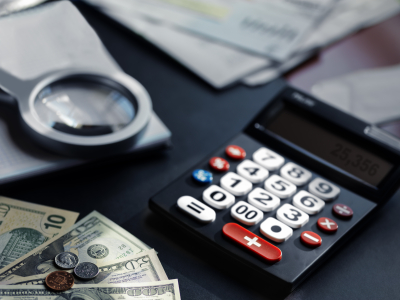 During the dissolution of marriage process, Florida courts classify property owned by a husband and wife into marital assets and nonmarital assets. This division is important to the court's function of equitable distribution of property during the dissolution of a marriage. The classification of an asset as marital or nonmarital may determine whether you keep certain property or whether that property is subject to distribution in the divorce. If you are facing divorce, a division of marital assets attorney can help protect your best interests by determining what assets are marital and nonmarital. If there is any question about the status of the property, a family law attorney can advocate for you keeping certain property during the equitable distribution process. Call division of martial assets attorney Matthew D. Martin at (561) 406-8555
What are marital assets?
Florida statutes define a marital asset as an asset acquired during the marriage by an individual spouse or both spouses together. Marital assets might include traditional nonmarital property that has increased in value due to efforts by either spouse, gifts given by one spouse to another during the marriage, or benefits derived from pension, retirement, annuities, deferred compensation, or insurance plans. Other types of assets might be considered marital depending on the circumstances.
What are nonmarital assets?
Determining what assets owned between the parties are marital or nonmarital can have a major impact on the ultimate division of marital property. Some types of property that could be considered nonmarital are:
Any gift given to one spouse by someone other than the other spouse (including bequests, devises, or descents)
Income resulting from nonmarital assets during the marriage (if nonmarital assets were used or treated as marital assets then the nonmarital assets would most likely be classified as nonmartial assets)
Assets that are excluded from marital assets by written contract or agreement
Any asset gained through forgery by one spouse of another spouse's name or signature
Other assets not listed
Boca Raton Divorce Attorney
The Law Office of Matthew D. Martin is a full-service divorce and matrimonial law firm. We handle cases involving domestic relationships, including:
Relocation of minor children
Marital or Non-Marital Property
Florida statutes provide that assets acquired by either spouse after the date of the marriage that are not specifically established as nonmarital assets are considered to be marital assets. This assumption can be rebutted by showing that assets are actually nonmarital assets. If you need an aggressive advocate on your side during a dissolution of marriage, call Boca Raton divorce attorney Matthew D. Martin at (561) 406-8555 today for a free consultation.
Free Consultation only a phone call away (561) 406-8555
The division of your marital property can involve stress and uncertainty. Matthew D. Martin can energetically and professionally handle your property distribution case. Call Boca Raton division of marital assets attorney Matthew D. Martin at (561) 406-8555 for uncompromised representation.